Some members may have seen Kevins car featured on the other Forum but i think it's definately worth another look.
Name:
Kevin & Carmen Spiteri
Forum Name:
spits65bird
Country / State:
Melbourne, Australia
TBird Year  
1965
Body Type
H/Top
Body Colour:
Colonial White
Interior Colour:
Burgundy
Engine:
390 cubic inch Big Block    
Transmission:
Auto Cruiseomatic
Differential:
9" 3.0.1
Standard Equip;
Power steering,  Power windows, air conditioning, Electric Seats.
Purchased From:
I purchased the car in 2008 when my Son Luke suggested we buy a hobby car together the original plan was to buy a Falcon XM Coupe until someone suggested a Thunderbird, We grabbed the Trading post and found one to go and look at the rest as they say is history we bought it whilst driving it home I remember thinking we've done absoloutley no research on these cars and didn't even know if we could get parts.  Luke lost interest so I bought his share of the car and set about building exactly what I wanted in a Thunderbird.
Modifications:
First thing was to fit LPGas with Gas Research carbie, modified boot floor to suit gas tank, Airbag Suspension all round which allows the car to sit only mm clear of the ground when the ignition is turned off, As soon as the ignition turns on the car rises to it's driving height and can also be raised up to near stock height with the push of a button on the console, The ride is dramatically improved with the Airbags fitted. I've also fitted Front & rear heavy duty stabilizer bars, Nolathane bushes, Pedders shockers, as a package it provides  a big improvement in driveability. I've also fitted a Custom Autosound unit to improve the inside sounds and an Airhorn to improve the outside sounds (La Cooka Racha).
Wheels Type & Size.
20" x 8" Chrome Wire Wheels with  235x35 Front and 245x45 Rear  tyres.
Work you've done or had done :
Full repaint Colour change from Rose Beige to Colonial White full interior retrim in in Burgundy together with new foam seat cushions and new burgundy carpets, Rechroming or polishing of all Chrome pieces and re-polishing & repair of anodised parts. repaired cracked Steering wheel and repainted, new badges, new rubber & seal kit, new rear lenses and frames.
Future Plans
No plans........Carmen would divorce me

What do you enjoy most about your TBird.
The thing I most enjoy about the TBird is looking back to where it all began and feeling pride in the fact that I've made it into exactly what I wanted it to be from day one, secondly is the looks and admiring comments from others, complete strangers who make the effort to come and say how much they like the car, driving up the Highway on a cruise and other drivers tooting and giving her the thumbs up, It doesn't get any better than that. i love this car and drive her as often as i can, sometimes i get home from a tuff day and it's great to jump in the car and do the Tosser Run around our local beaches, through the car we've made some great new friends who share the same interest. Not only do we cruise together, we regularly go out for dinner and and phone each other almost daily for advice or just to talk some shit for 5 minutes, usually the highlight of a mundane workday. the car has also done wonders in increasing my Computer skills because of this Forum I've had to learn to use the computer

   Anyway here's some Pics of the Journey so far... Pics may be slow to load.
Here is where it all began....Rose Beige White Roof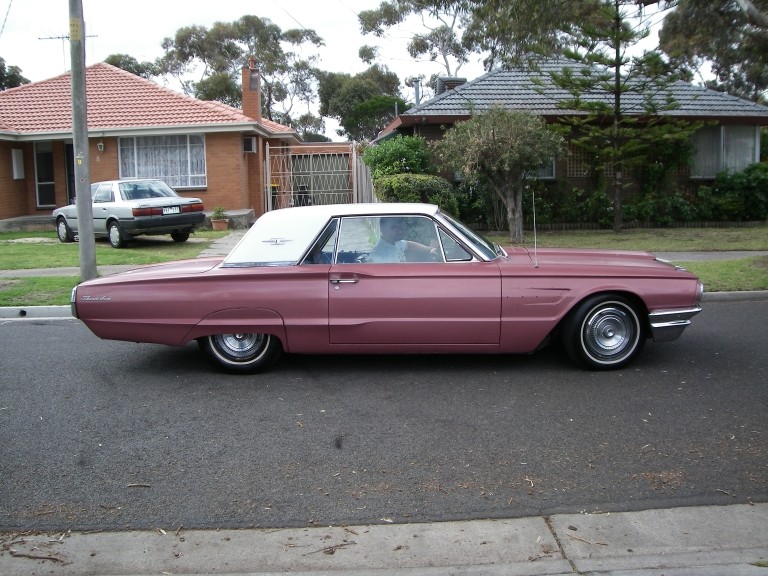 .
Anyone know where this Red wire goes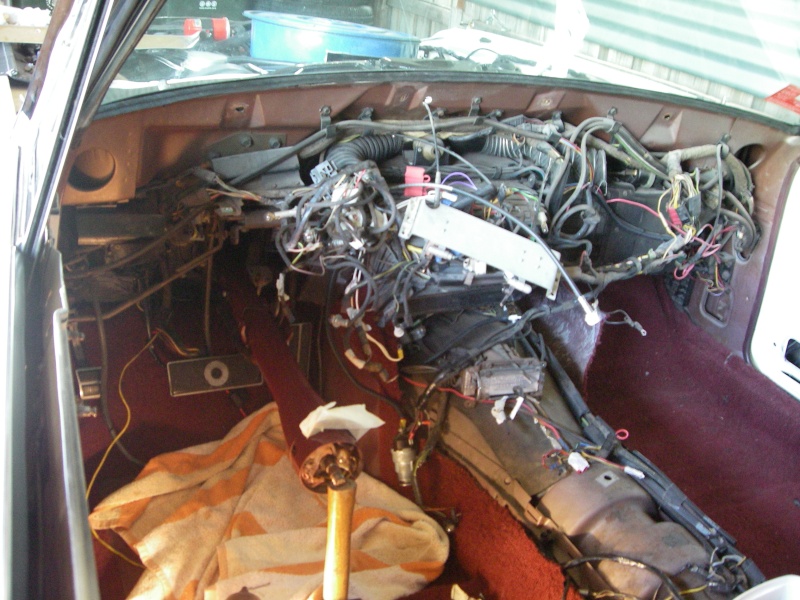 Fitted LP Gas so had to cut out and modify the boot floor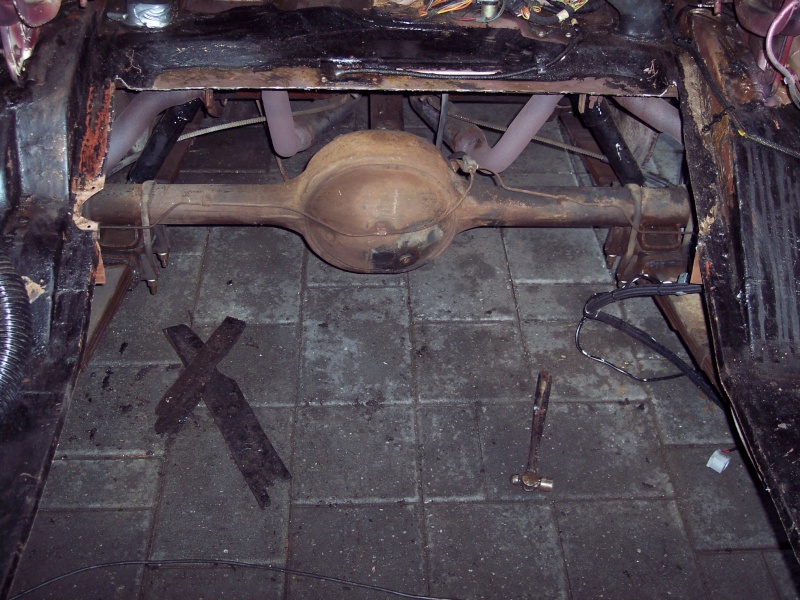 .
And here she is Today..........Yes Dear she is finished I'm not doing anymore to her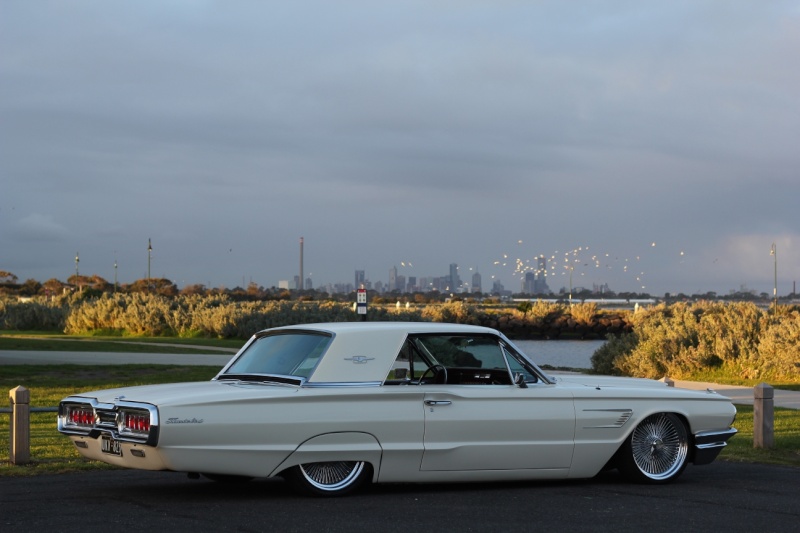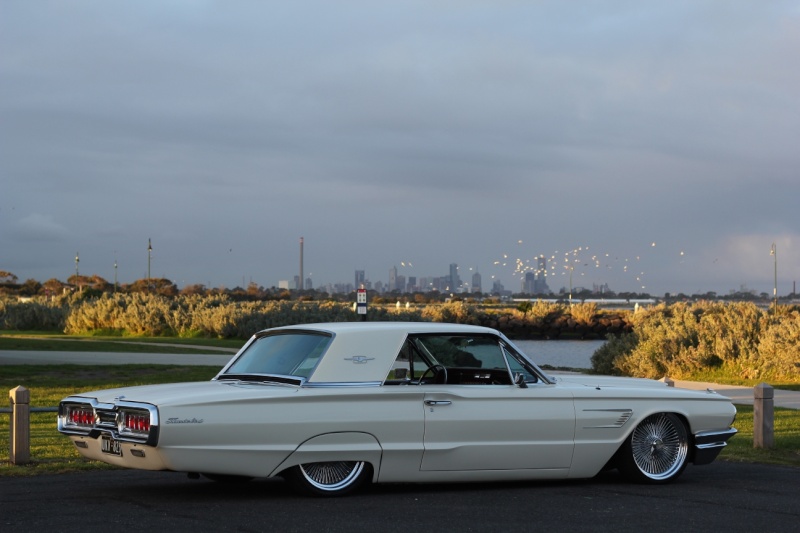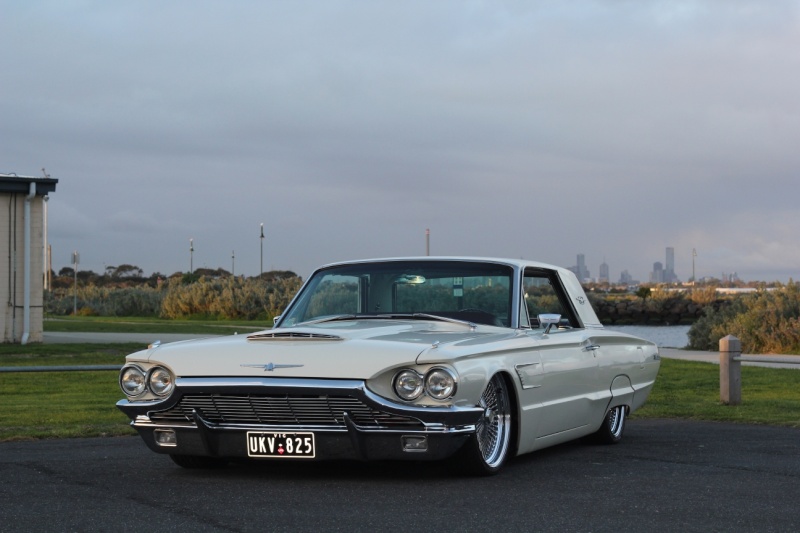 How Cool is that Esky....
Thanks for looking.
Last edited by DaveG on Tue Apr 05, 2016 5:24 pm; edited 5 times in total
Last edited by BulletBird on Sun Jun 09, 2013 9:43 pm; edited 1 time in total

BulletBird




Posts

: 209


Join date

: 2013-05-05


Age

: 54


Location

: Melbourne



Wow I still love the bagged look everytime I see Kevs car.

Dave is there a chance you can include in next months car of the month Jeff's car. It looks amazing and it has gotten no mention in the old forum.
Looks like mine but better.

Cheers.

1965bird




Posts

: 123


Join date

: 2013-04-26


Age

: 55


Location

: Box Hill North Melbourne



Those Big wires are Bangin on that car.............nicely done!

Bdastrk




Posts

: 181


Join date

: 2013-09-03



very nice! any pics of the rear air bag setup?

lowxr




Posts

: 107


Join date

: 2013-11-17



Can we be cheeky & ask for 2 explanations please? What does the "flairbirds equate to? What is "Bagged"?
As we are new to all this terminology we would like to keep up with the talk cheers John & Sue Wiggett

Wigg




Posts

: 77


Join date

: 2014-01-17


Age

: 70


Location

: Rowville Vic



HI Sue,
each series of Thunderbirds have their own 'nicknames' if I can call them that.
In order they are Baby Bird, Square Bird, Bullet Bird (some call them Rocket birds), Flair Birds, Glamour Bird, Suicide Bird, Bunkie Beak Bird, Big Birds and more. Here is a link to a site with all their names.
http://www.tbirdforum.com/forums/index.php
Bagged means to put air bag suspension in the car - some (all?) Police frown on them but wow, do they make the car look good with big wheels.
Hope that helps
Graeme

rhinosoft




Posts

: 164


Join date

: 2013-07-17



Thank you Graeme that helps a lot John knew of the first 4 names but the rest were new to him. We will check out the site.
Sue

Wigg




Posts

: 77


Join date

: 2014-01-17


Age

: 70


Location

: Rowville Vic





Similar topics
---
Permissions in this forum:
You
cannot
reply to topics in this forum