If you want to post up some pics hopefully this Tutorial below will help
If not just put the Text into your post and send me the photos and I can ad them to your post for you.
here's the email to send pics to
classiccarforum@yahoo.com
I hope this Helps.
Posting Pics is very easy....Once you know how. There are 2  Ways
1st and the way I do it is direct from my Computer which is what's shown below. Doing it this way your pics are hosted by this Forum on Server image
2nd you will need to have a Photo hosting account with say Photobucket this is a good option if you want to post a large number of images, You can do a mass upload to your account and then put a link on here, when a member here clicks your link he can see all the Images.
I've put together 4 x Steps on how to host images on Servimg below, The Text in RED Steps 1 thru 4 are to explain how to do it, The Blue Text is just to explain each move and what each thing is. If you have problems with this or think the Steps need changing or Clarifying let me know.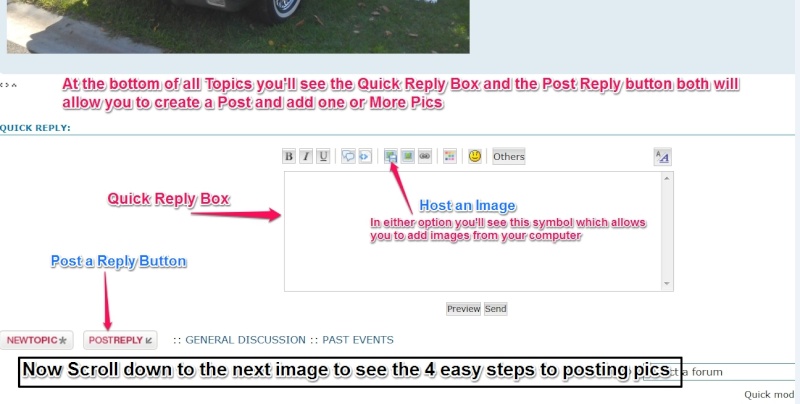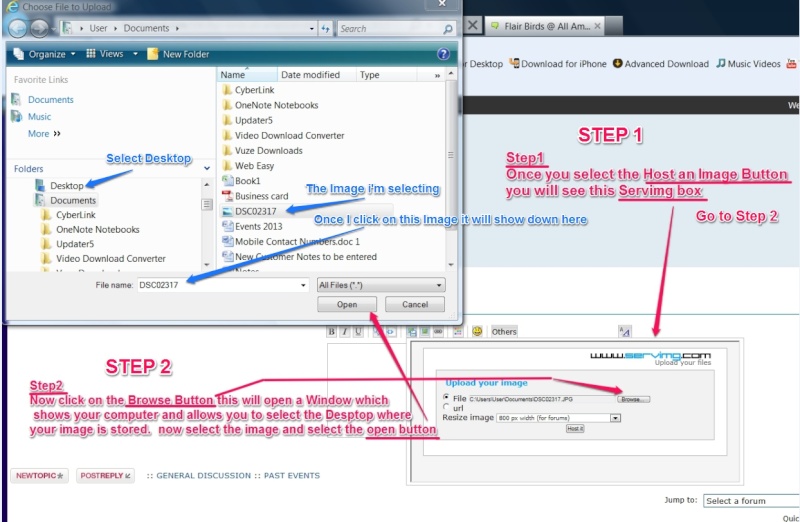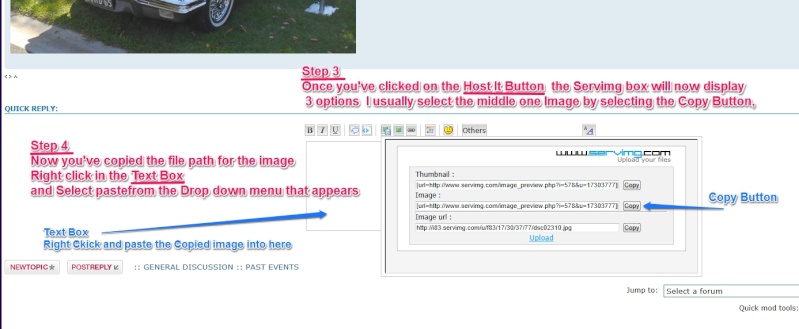 Last edited by DaveG on Thu Jul 16, 2015 9:51 pm; edited 1 time in total
Dave
thank you for your diagrams on how to post photos it was a great help. I could not get the first one to work but the second one worked great. All I have to work out now is how to get the profile to work. I have entered John's info 3 times but cant get it to stay there, any suggestions?

Wigg




Posts

: 77


Join date

: 2014-01-17


Age

: 71


Location

: Rowville Vic



Hi Sue
Regards the Profile are you selecting the SAVE button at each stage.

So if you enter a Signature, when you're happy scroll down and hit the SAVE button, that should work.
let me know.
---
Permissions in this forum:
You
cannot
reply to topics in this forum