This Month brings up a car we all know so well, "Bing"
Giovanni & Melissa apart from being fantastic people really know what it means to restore a CLASSIC, well done to both of you, Before you know it Anastasia will be cruising down the peninsula with her girlfriends in Bing showing the boys how to cruise in style.
Check out the (You Tube) Video Link once you've read the text and viewed the pics.
Name:
Giovanni Lizza
Forum Name:
Giobus
Country / State:
Melbourne, Australia
TBird Year:
1964,
Body Type:
Hardtop
Body Colour:
Wimbilton White
Interior Colour:
Metallic Turquoise
Engine:
Ford 390 FE ~ Holley Street Avenger 570 cfm Carburettor, Pertronix Ignition System, New 2" Exhaust System
Transmission:
Cruise- O- Matic
Differential:
Standard 9" Drum rear end
Standard Equip:
Power Steering, Electric Windows, Air Conditioning, Wire Wheels, Stainless Body Mouldings
Added Extras:
Central Locking, Grants Wooden Steering Wheel, Alarm System, 4 Channel Power Amp Audio with USB, SD & Ipod interface, Headlight ON Reminder, Remote Boot Release
Purchased From:
I purchased her from a guy in Kilmore Victoria, who at the time had imported 4 cars ~ 3 to sponsor the purchase of his car. It was a trying time as l nearly didn't get her. The car was on Ebay for a good period of time and l wouldn't go and have a look. Melissa kept telling me go and have a look but l felt that it would be too much. So one day, l went up, he gave me a price "l shouldn't of questioned" but l did & said l would get back to him that night after talking to Melissa. >> Melissa said 'What are you talking to me!!!" buy it, when l rang back, he promised the car to another bloke who was coming down from NSW to have a look. So it was a nervous 2 day wait until he called back saying it was yours if you want it. So late Saturday, there was a 'flat bed' picking the car up.
Modifications:
If you're a purist, the added extras are the modifications to the vehicle 
Wheels Type & Size:
225/ 70 R15, 1" White Wall tyres on 15 X 6" Wire Wheels
Work you've done or had done:
Well it was supposed to be a quick freshen up that turned out to be a "Bare Metal" Restoration. The video below has the full history of the car from her time the California, USA to where she is now.
Future Plans:
Enjoy the Car, maybe a Rear Venetian or Pin stripping??
What do you enjoy most about your TBird.
Well NOW, driving the car or 'Bing" as named by my granddaughter. But during the restoration was rebuilding her, I now know her from her bare bones to the new Chrome, trims, fittings, nuts & bolts. There were some testing times, late nights, many visits to the auto shops & Emails to the States for extra parts.
Video Link:
https://www.youtube.com/watch?v=y1W-HMZwzGI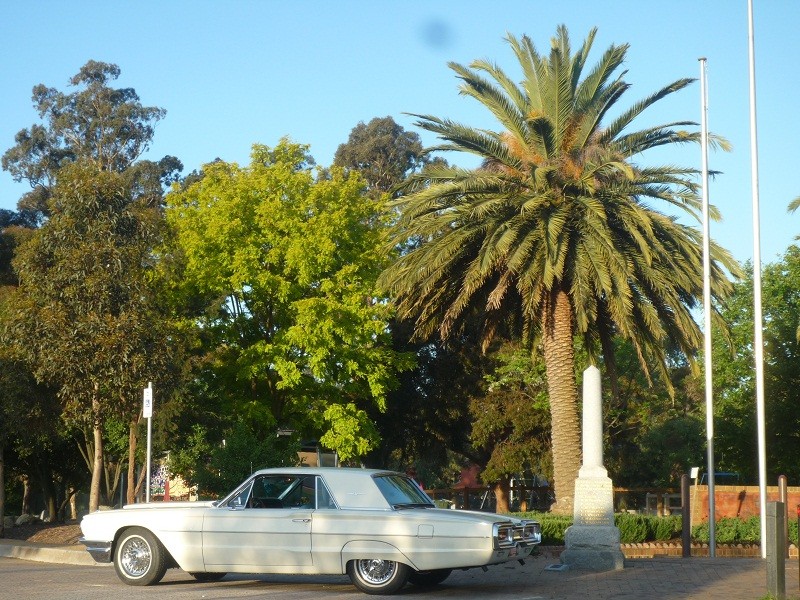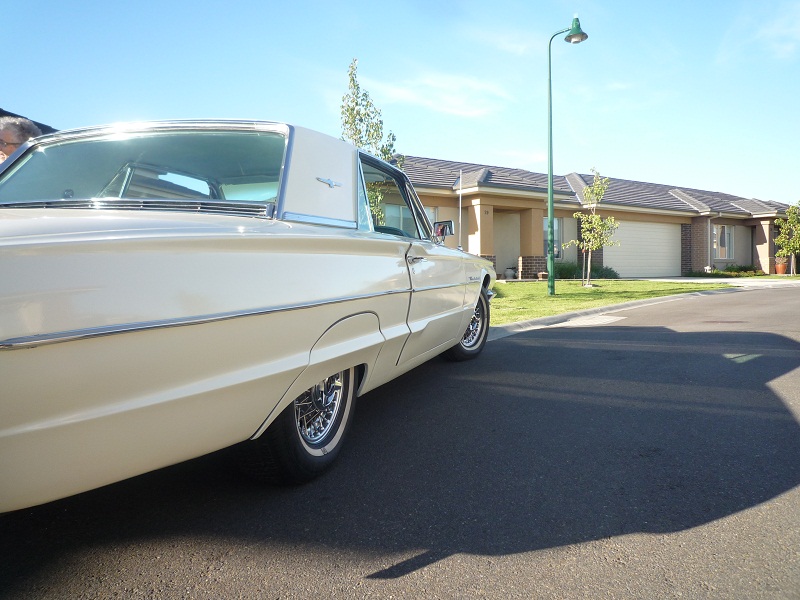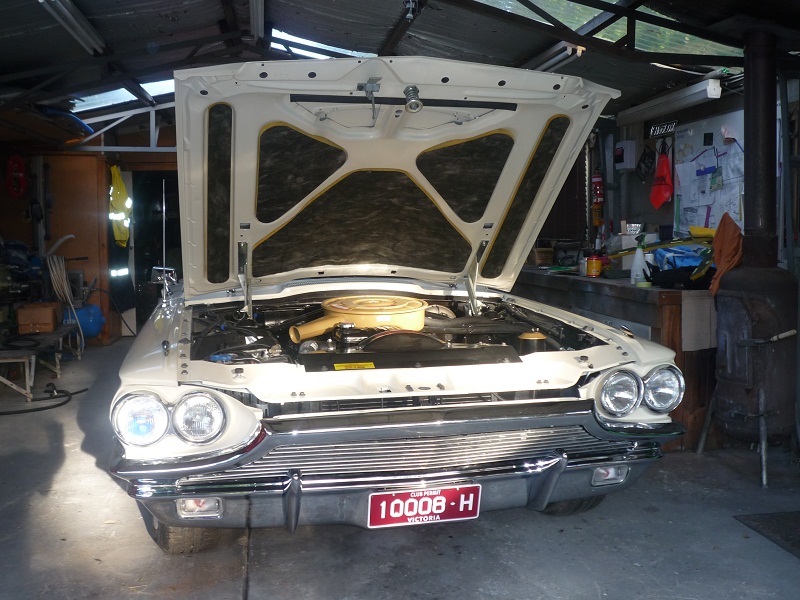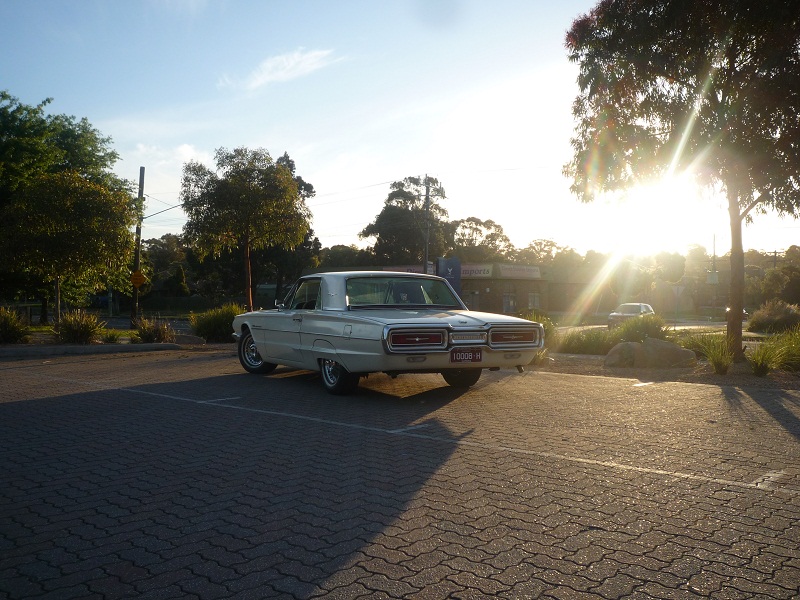 The Man himself......That smile says it all.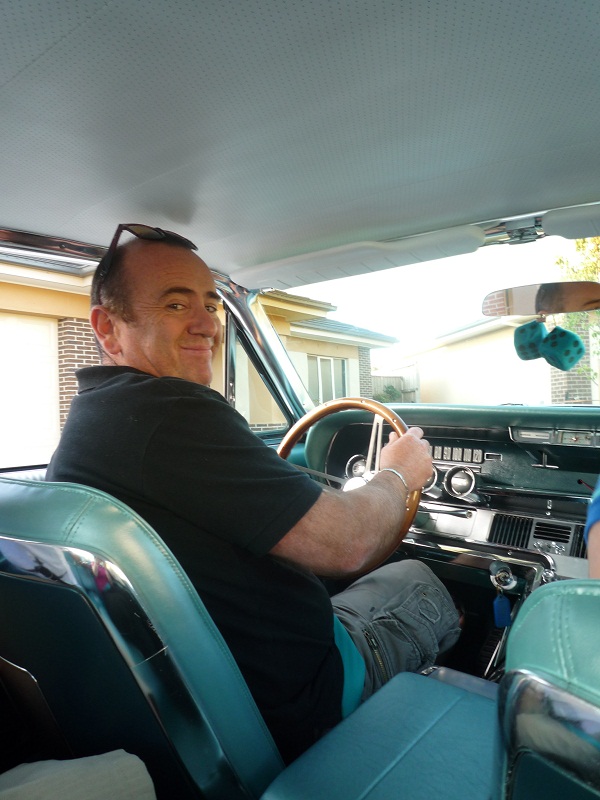 Our granddaughter, Anastasia who has taken ownership of the car and named her "Bing"

Thank you all for all your support on the Forum throughout the build of "Bing", so for now see you all on the road on the next Cruise.
Catch you all

---
Permissions in this forum:
You
cannot
reply to topics in this forum